Greetings from the YES Fair!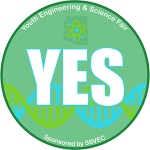 YES Fair student registration will remain open until February 1st 7:00 a.m. Teachers/Advisors will receive a list of students that have registered under their school and name. Included will be the Project Verification Key & Project ID that is required for 5th – 8th grades to upload their projects, both can be found in the "YES Fair Student Registration" email.
The YES Fair Project File Uploading Instructions are located at: https://yesfair.com/wp-content/docs/YES-Fair-Uploading-2022.pdf. Project uploading will close February 14, 2022, at 12 noon. This year we have included a PowerPoint version of the Project Workbook. Upload Link: https://yesfair.com/yfms/uploads/
High School projects will not be uploaded this year! BUT High School project are required to submit any ISEF forms required for their projects. Take the quiz at: https://ruleswizard.societyforscience.org/ and the wizard we list the form(s) for you to complete. Forms will be submitted by email to: yesfair@ssvec.com NLT February 15, 2022!
Thank you again for your continued support of the YES Fair!
YES Fair 2022 Timeline:
January 31st, 2022 – Registration deadline
February 1-14, 2022 – 5/6 & 7/8 Division Project Upload
February 1-15, 2022 – High School Submit ISEF required forms
February 15-22, 2022 – 5/6 & 7/8 Division Judging
February 21st – 24th 2022– YES Fair will be held

Tuesday, February 22nd – HS Project Set-up (8am-4pm)

Wednesday, February 23rd – HS Interviews (12 noon-4pm)

Thursday, February 24th – Awards Ceremony (6-7pm)
Marcus Harston
2022 YES Fair DirectorEmail:yesfair@ssvec.com
Website:www.yesfair.com